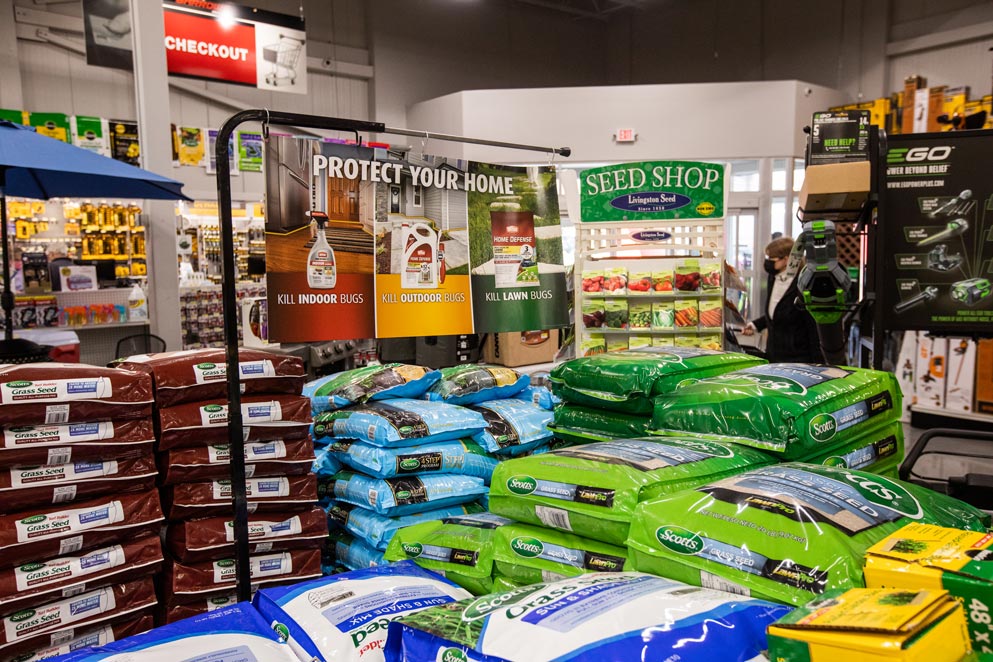 Barrows has everything you need to keep your outdoor spaces looking beautiful.
Our newly expanded Lawn & Garden Center carries mowers, trimmers, soil, plants, and more, making it easy to get what you need without driving all over town. Reliable brands like Scott's Fertilizers, Black + Decker, Worx, and Fiskars will make yard work easier than ever before. And with names like Bonide, Miracle-Gro, Ortho, and Roundup lining the shelves, you'll be able to keep pests at bay, grow greener grass, and plant the garden of your dreams.
Our expert staff can help you decide which potting soil you need for your vegetable garden, when to do your lawn treatments, or how best to winterize your trees. We love helping keep Worcester beautiful— inside and out!
Stop by today to view our indoor and outdoor lawn and garden section, or give us a call (508) 752-7191.