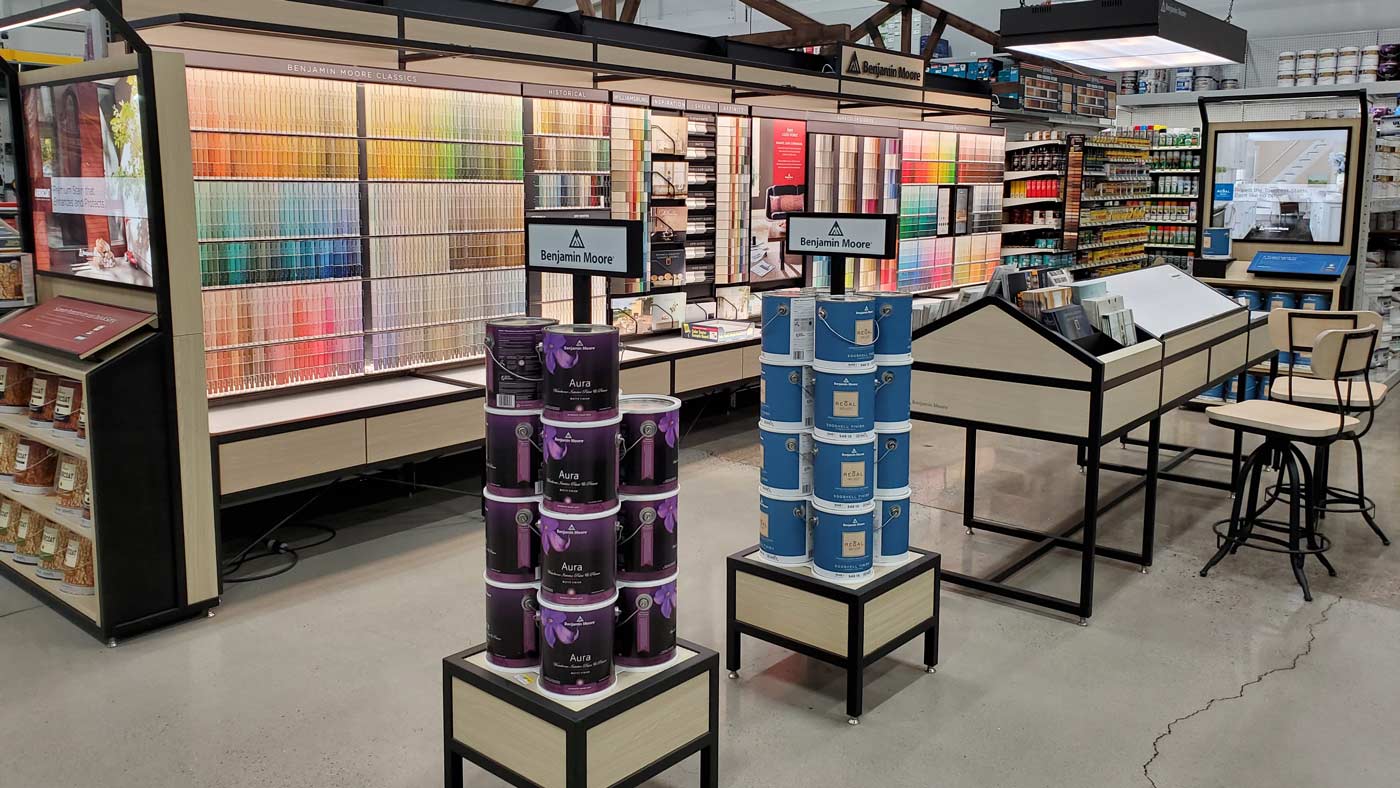 The way you finish your project can make all the difference in achieving a professional, polished look. Starting with a premium coating and the best technique are so important.
We are proud to carry Benjamin Moore paints as well as other trusted brands including Krylon, Minwax, and Rust-oleum. Our newly designed Benjamin Moore paint studio offers a bright, fun shopping experience where you can explore paint lines and colors to fit every taste and need. From colorful chalkboard paint to green options like the Natura line, we carry it all. We also have Wooster brushes, Purdy rollers, Scotch Blue tape, and other excellent products to ensure that you leave prepared to do an expert job.
Need help with color selection or mixing? Not sure what roller to use to paint your front door? Our trained staff is ready to answer any questions you have and offer helpful tips.
Come experience our paint department today and get inspired by our wide array of coatings in sheens and formulas for every requirement! Visit or call (508) 752-7191 to learn more.